HUBEI VASTERA MATERIAL&TECHNOLOGY INC., established in 2010, is derived from the development of Hubei Kaiyuan Chemical Technology Co., Ltd.
The company mainly deals in manganese series (manganese chloride tetrahydrate, manganese chloride monohydrate, anhydrous manganese chloride, manganese dioxide), chromophenol series (as, as-bh, as-ol, AS-E, as-d, as-lc, AS-BS, as-as, as-bo, as-irg) and nickel sulfate products.
The company is located in yaojiagang chemical park, Zhijiang City, Hubei Province, with Yihuang Expressway in the north, Three Gorges Airport in the west, 318 national highway crossing the city, and Yangtze River in the south, convenient transportation and superior geographical location. All employees of the company adhere to the enterprise spirit of "harmony, stability and common development", adhere to the enterprise tenet of "customer interests are higher than everything", and wholeheartedly serve the customers with the working concept of honesty, diligence, truth seeking, transcendence and dedication. We will work with you with high-quality products and sincere services to create a better future.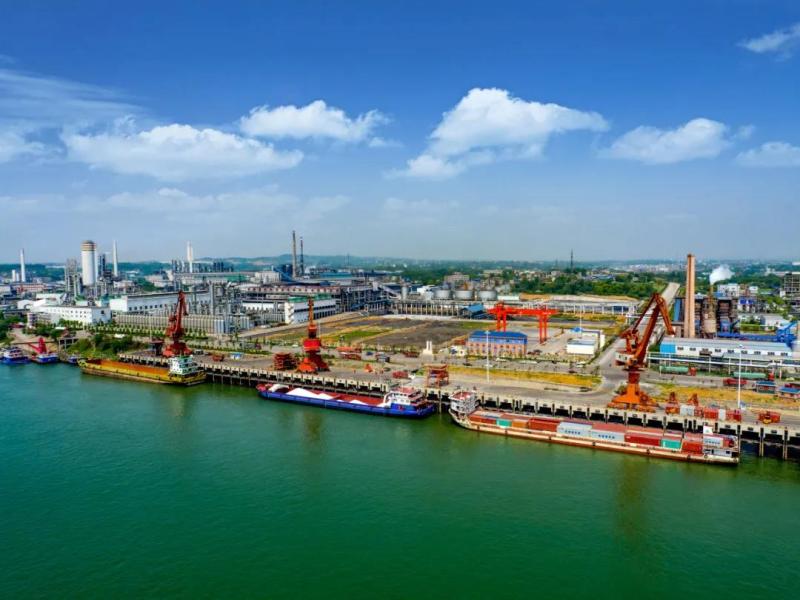 Attachment: profile of Hubei Kaiyuan Chemical Technology Co., Ltd
Hubei Kaiyuan Chemical Technology Co., Ltd., located in Zhijiang City, Hubei Province, in the Three Gorges Reservoir area of the Yangtze River, was established in 1993 with a registered capital of 36.4 million yuan and total assets of 55.5 million yuan. The company specializes in the R & D, production and sales of fine chemical intermediates. It is a leading enterprise in the domestic hydroquinone industry. Its main products include hydroquinone series, ammonium sulfate, manganese series and other chemical products and new energy material series products, ranking among the best in the same industry in China.
Since its inception, the company has always adhered to scientific and technological innovation; The company has a total of 24 patents with independent intellectual property rights, including 19 invention patents, and has won the honorary titles of "Innovation Award for scientific and technological small and medium-sized enterprises", "excellent private scientific and technological enterprise in Hubei Province", "star enterprise of patent engineering in Hubei Province" and "scientific and technological innovation enterprise in Hubei Province", Several projects have been listed in the "100 key projects in Hubei Province" and the "industrial orientation plan for fixed asset investment" in Hubei Province. The company is the first batch of circular economy pilot enterprises in Hubei Province and the first batch of national high-tech enterprises in Yichang city.
Over the years, with the strong support of the municipal Party committee, the municipal government and various departments, after more than 20 years of hard work, Kaiyuan chemical has gradually grown into a new fine chemical enterprise with optimized product structure, outstanding independent innovation ability and sustainable development potential.
Main honors obtained by the company:
In 2003, it won the innovation award of scientific and technological small and medium-sized enterprises in Hubei Province;
In 2003, it won the star enterprise of enterprise patent demonstration project in Hubei Province;
In 2007, it was awarded as an excellent private science and technology enterprise in Hubei Province;
In 2009, it was moved to the current production site and won the pilot unit of innovative enterprise construction in Hubei Province;
In 2010, it won the innovation group award of Yichang key industries;
From 2011 to 2020, it successively won the "high tech enterprise certificate" issued by the Department of science and technology of Hubei Province;
In 2012, Hubei enterprise technology center was established;
In 2018, it won the invisible champion demonstration enterprise in the field of pillar industry segmentation in Hubei Province;